How to apply for name reservation with the Securities and Exchange Commission of Pakistan (SECP), you can follow these steps: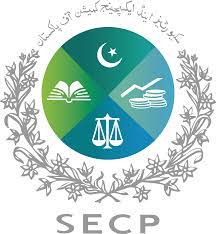 Online Application: SECP has introduced an online name reservation system called eServices. Visit the SECP website and create an account on the eServices portal if you haven't done so already.How to apply for name reservation in secp
Login: Once you have created an account, log in to the eServices portal using your credentials.
Availability of Name : Check your name before apply if available or not. SECP provides a search feature on their website to check the availability of the proposed name.
Fill out the Application Form: After confirming the availability of your desired name, fill out the online application form provided on the eServices portal. You will need to provide details such as the proposed company name, type of company, proposed activities, and other relevant information.
Pay the Fee: Pay the applicable fee for name reservation. You fee can pay via online banking or easypasa through t.
Submit the Application: Once you have completed the form and made the payment, submit the application online through the eServices portal.
Application Processing: SECP will review your application for name reservation. The processing time may vary, but typically it takes around one to three working days.
Approval or Rejection: SECP will communicate the status of your application through the eServices portal. After approval,then you will receive a confirmation and the name will be reserved for your company for sixty days. If rejected, SECP will provide the reasons for rejection, and you may need to submit a new application with an alternative name.